New painted bag that pays homage to Klimt and Sophie Vogel
Two lovers who gather tight wrapped precious clothes, colorful and rich in details. A background dream that emphasizes the excitement of that sweet gesture; All this enclosed in a new red color bag that goes well with the painting that includes orange and yellow hues.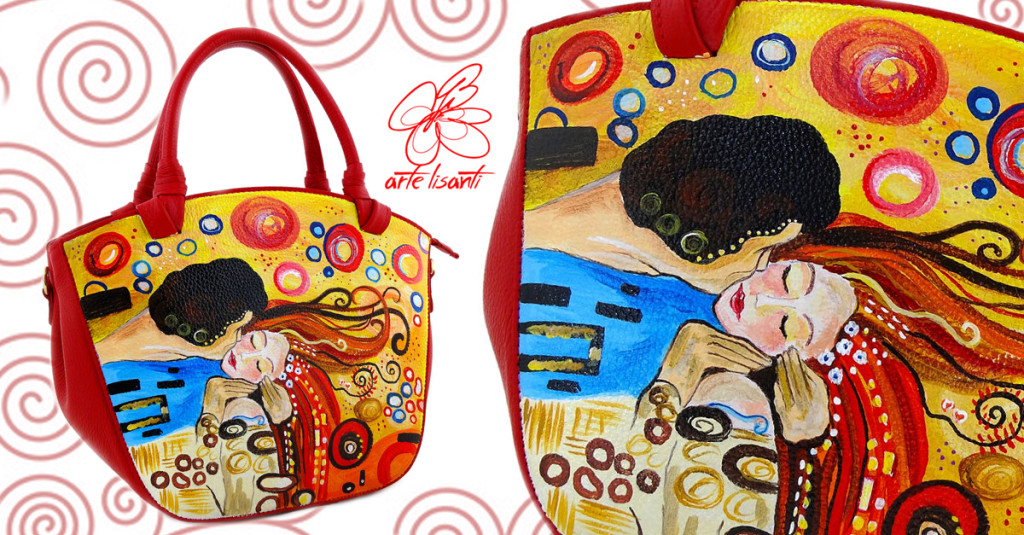 Paying homage the Passionate kiss by Sophie Vogel, (contemporary artist like us are haunted by the unmistakable style of Klimt) born a new hand-painted ArteLisanti bag that enhances the colors and accentuates the features.
The bag measures 30cm x 24cm x 13cm and is also available in the smaller version measures 24cm x 19cm x 11cm, also available in black.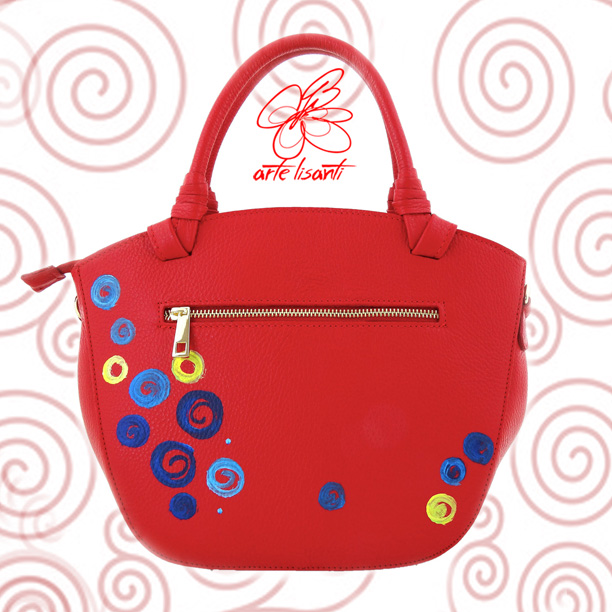 BOOK YOUR BAG HAND PAINTED AND ASK US INFORMATION HERE OR FILL IN THE FORM BELOW … YOU CAN ALSO USE THE CHAT SITE!
* Check that the email you entered is correct so we can answer you quickly!