The color, the strength and passion of Mexican painter Frida Kahlo are protagonists of t-shirts and hand-painted bags signed by ArteLisanti. A hymn to the cry of "W la vida" always bring with her.
A small hand-painted shoulder bag in honor to Frida Kahlo
Passionate, playful, curious, surreal, vivid colors and full of life. These are the characteristics of the paintings by Frida Kahlo, the famous Mexican painter lived in the first half of the '900. An eclectic artist from unhappy life that made his portraits his point strength to get out of the pain that caused her a car accident causing her to bed for many months. Paintings that show a way to look at life with inciting determining and expressing a "hymn to life."
Paying homage to this joy, colors and paintings by the artist, are taken from ArteLisanti in an hand painted bag with modest dimensions and with simple but colorful where the portrait of Frida is revisited in a more ironic tone, almost cartoon, becoming a colorful shoulder bag to take with her.
A very colorful painting where in addition to the artist, who appears frontally, appear a tender monkey and a parrot soft-eyed recalling the animals present in her paintings.
The mini bag, genuine leather, obtained by a handicraft in Italy, which is also expressed through its yellow color, happiness. A perfect side dish that makes this creation a hymn to life by breathing every time you look.
The bag is also equipped with a detachable shoulder strap, useful for transforming the creation of comfortable bag strap original hand-painted clutch ideal for a young girl.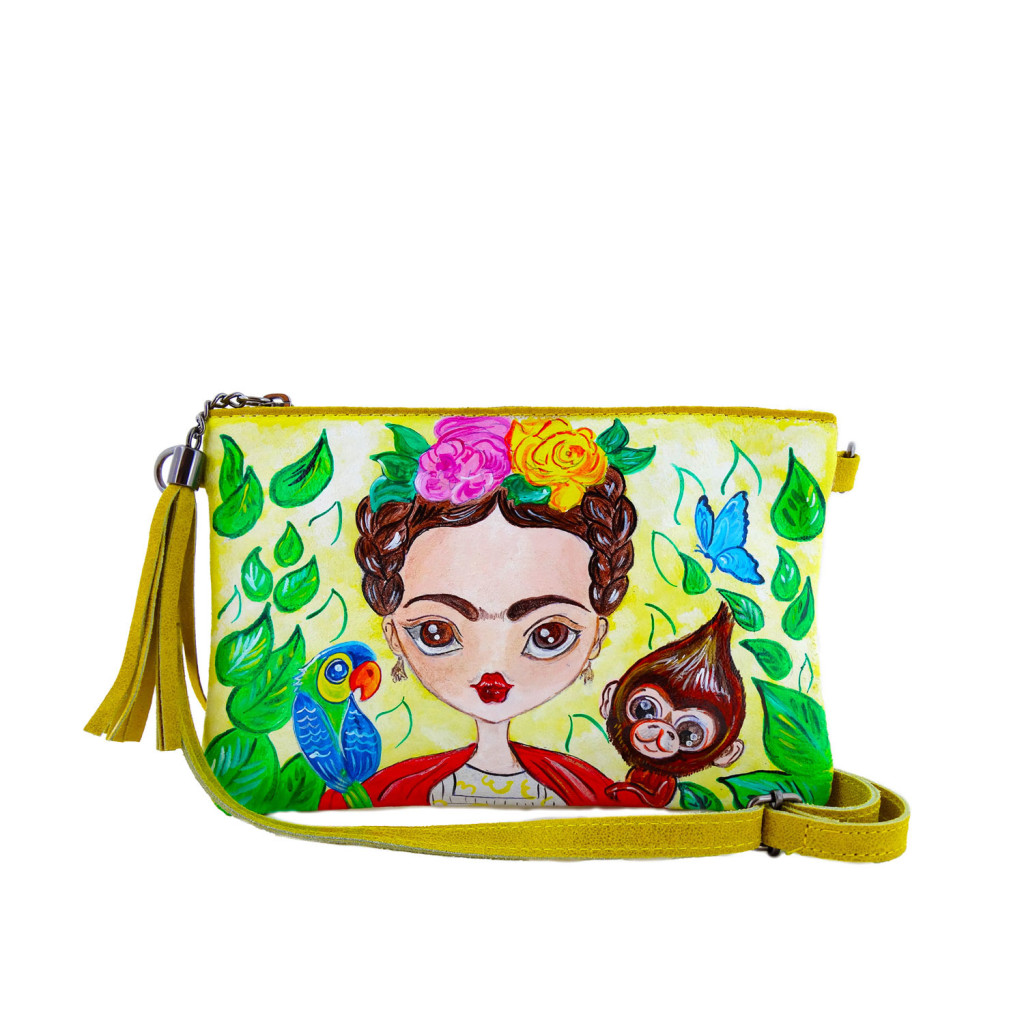 Scopri la Borsa W la vida...W Frida
Hand-painted Bags and T-shirt in honor of Frida Kahlo
To frame the collection, for a lively and colorful look, ArteLisanti, also offers another bag hand-painted as a tribute to Frida. A hand bag with classic lines, spacious and comfortable ideal for a lady for a girl.
A capacious accessory, with rigid, structure internally lined with polyester fabric with rigid handles finished with metal accessories that give strength and rigidity. The bag acts as a canvas to a self-portrait of Frida where, with his typical colorful hairstyle and his piercing glance looks to his right, among the colorful butterflies flying around.
A painting that is taken on an accessory, the hand-painted wallet, indispensable with the bag, and a T-shirt in cotton from the line fitting where Frida appears only protagonist with no background in bold colors and sharp as her character.
For who loves Frida, in its essence, the hand-painted t-shirt "I Love Frida Kahlo," shows instead the face of the young painter involved in a rainbow of colors where her hair seems to immerse a brush and his face It integrates seamlessly with these hues giving to every person who wears it, strength, determination and joy. Characteristics that give a hand to face the pitfalls of life and are therefore excellent gift ideas for a woman.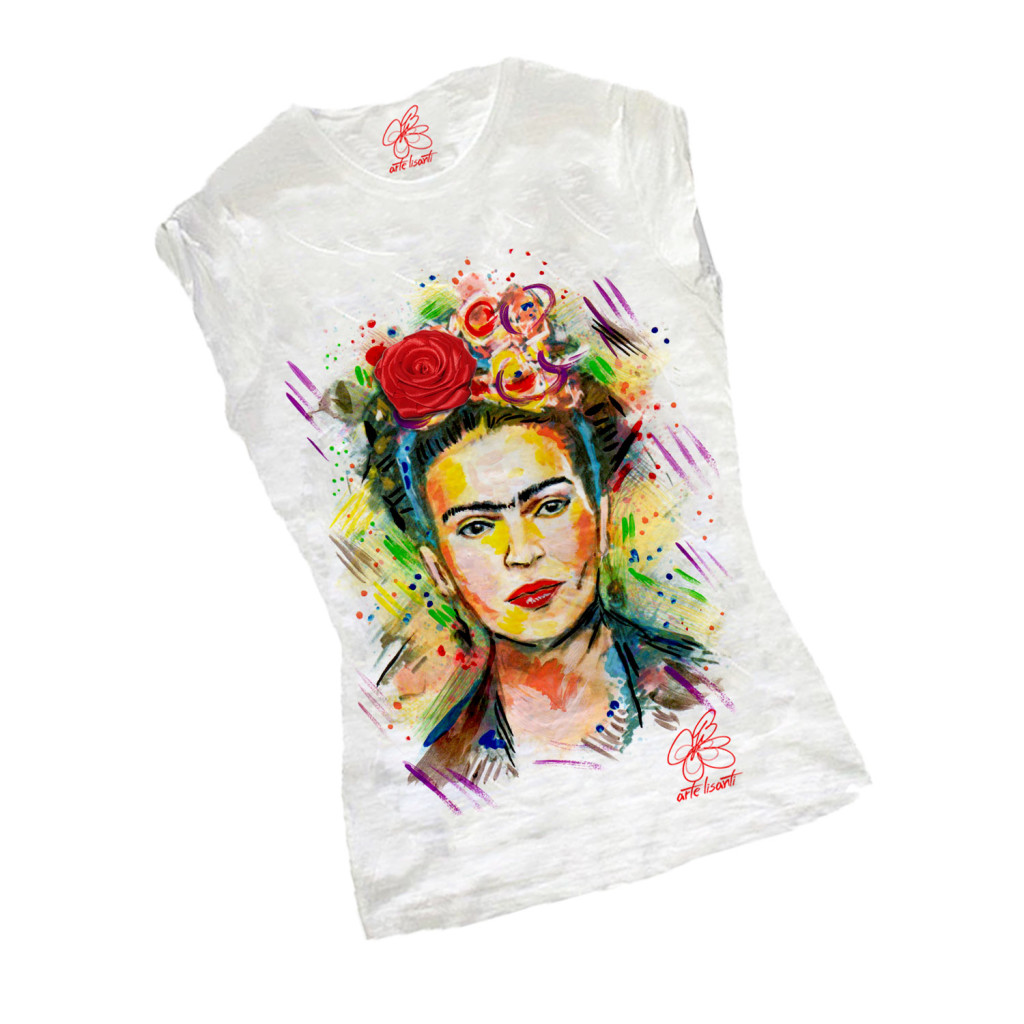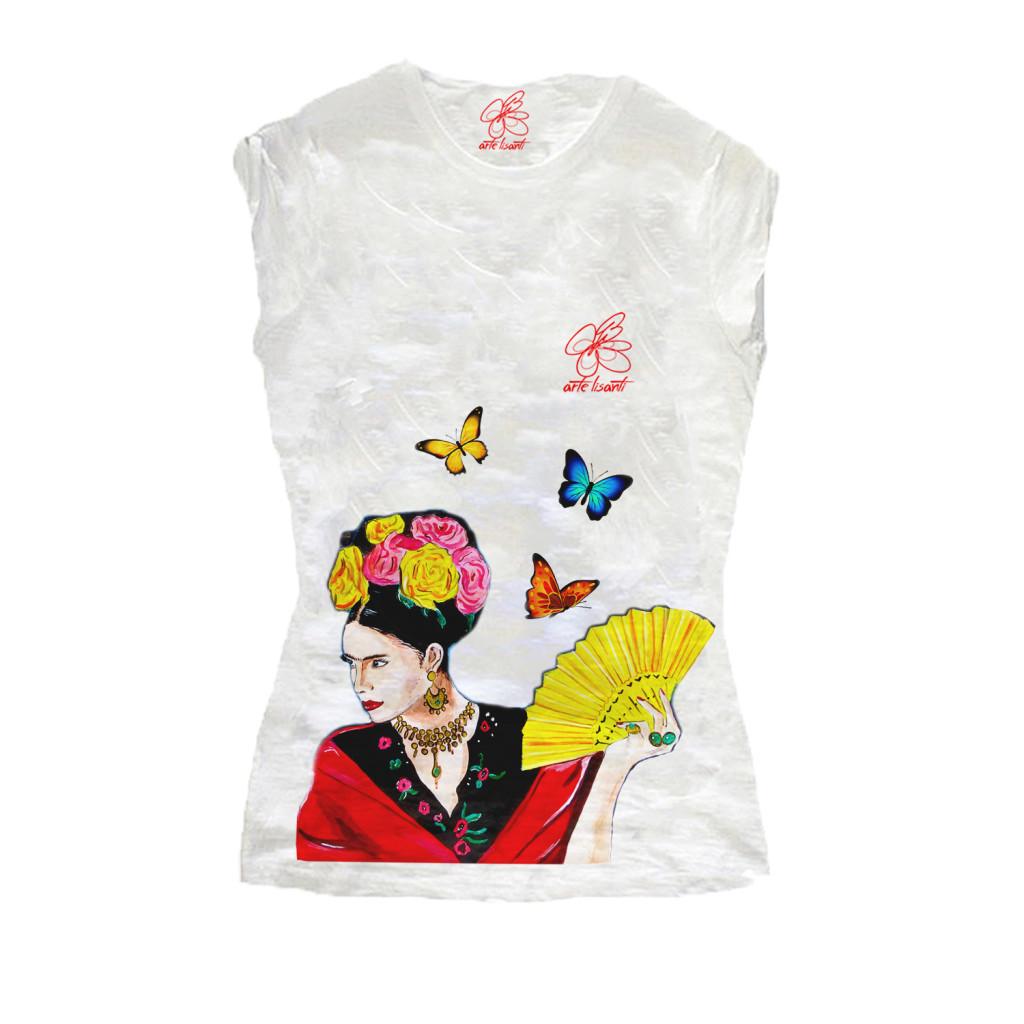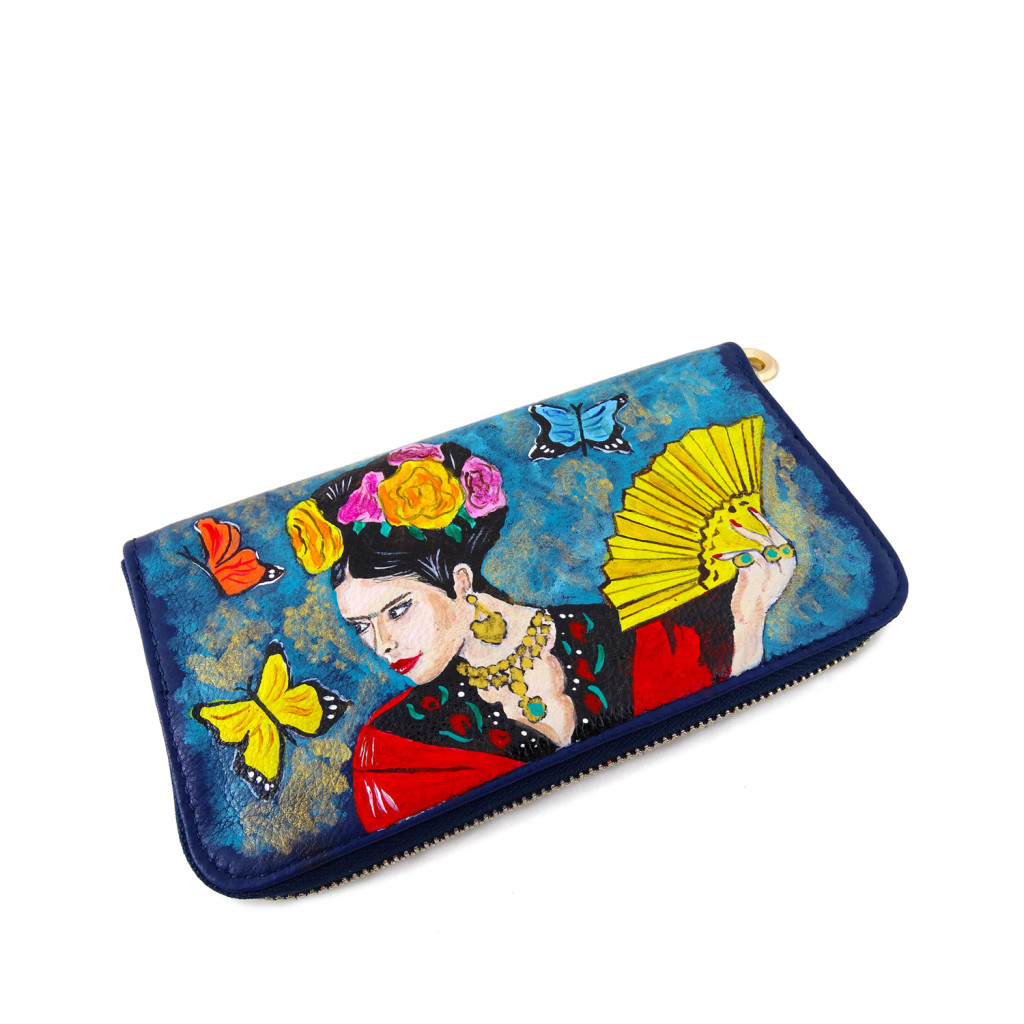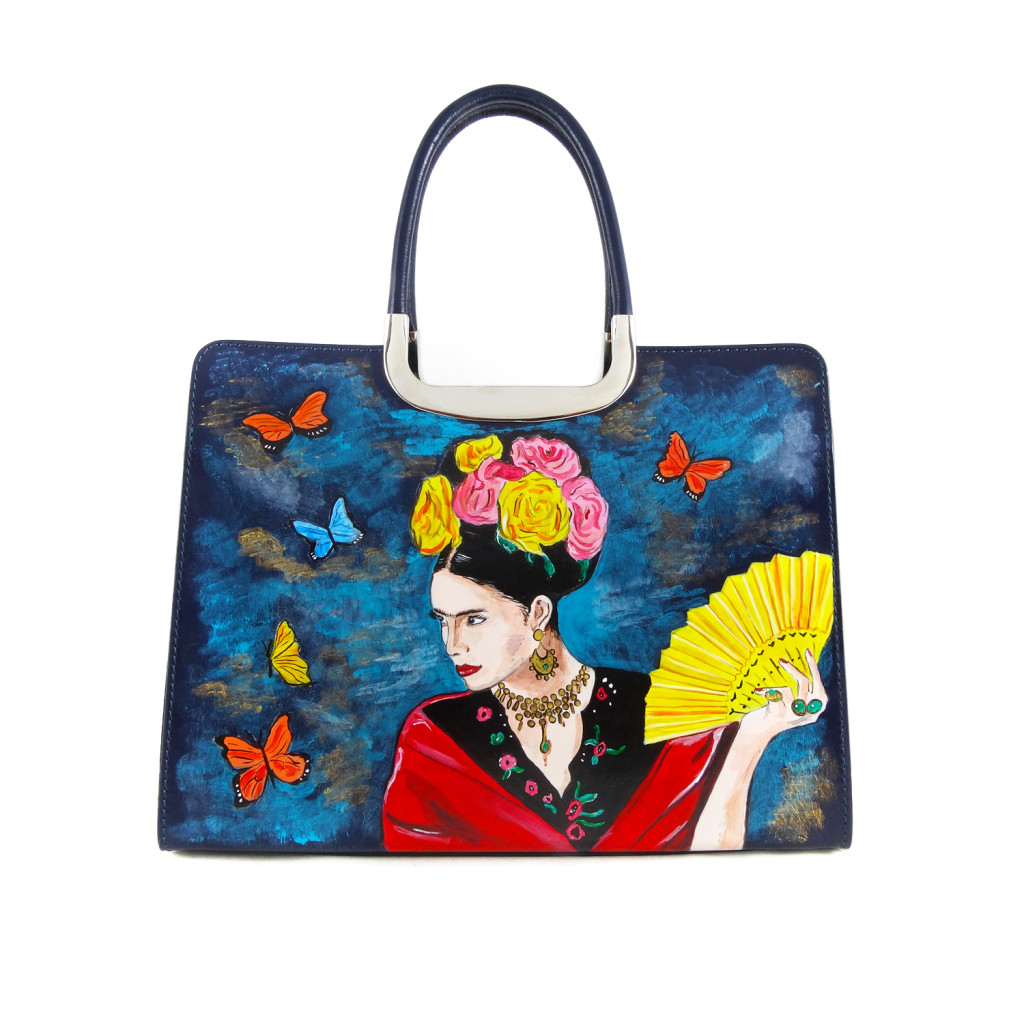 Scopri tutte le creazioni omaggio a Frida Kahlo